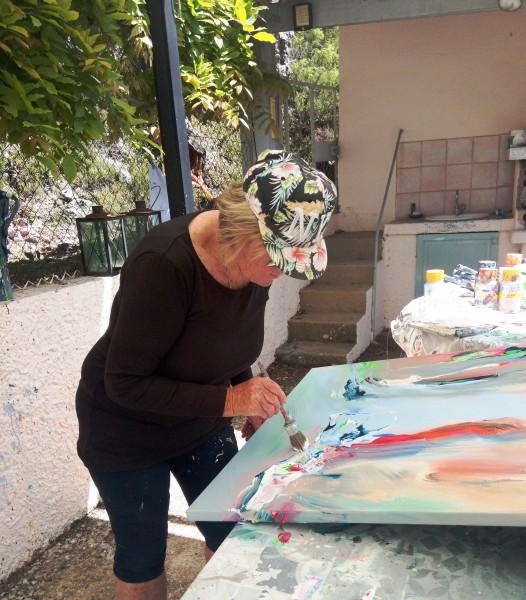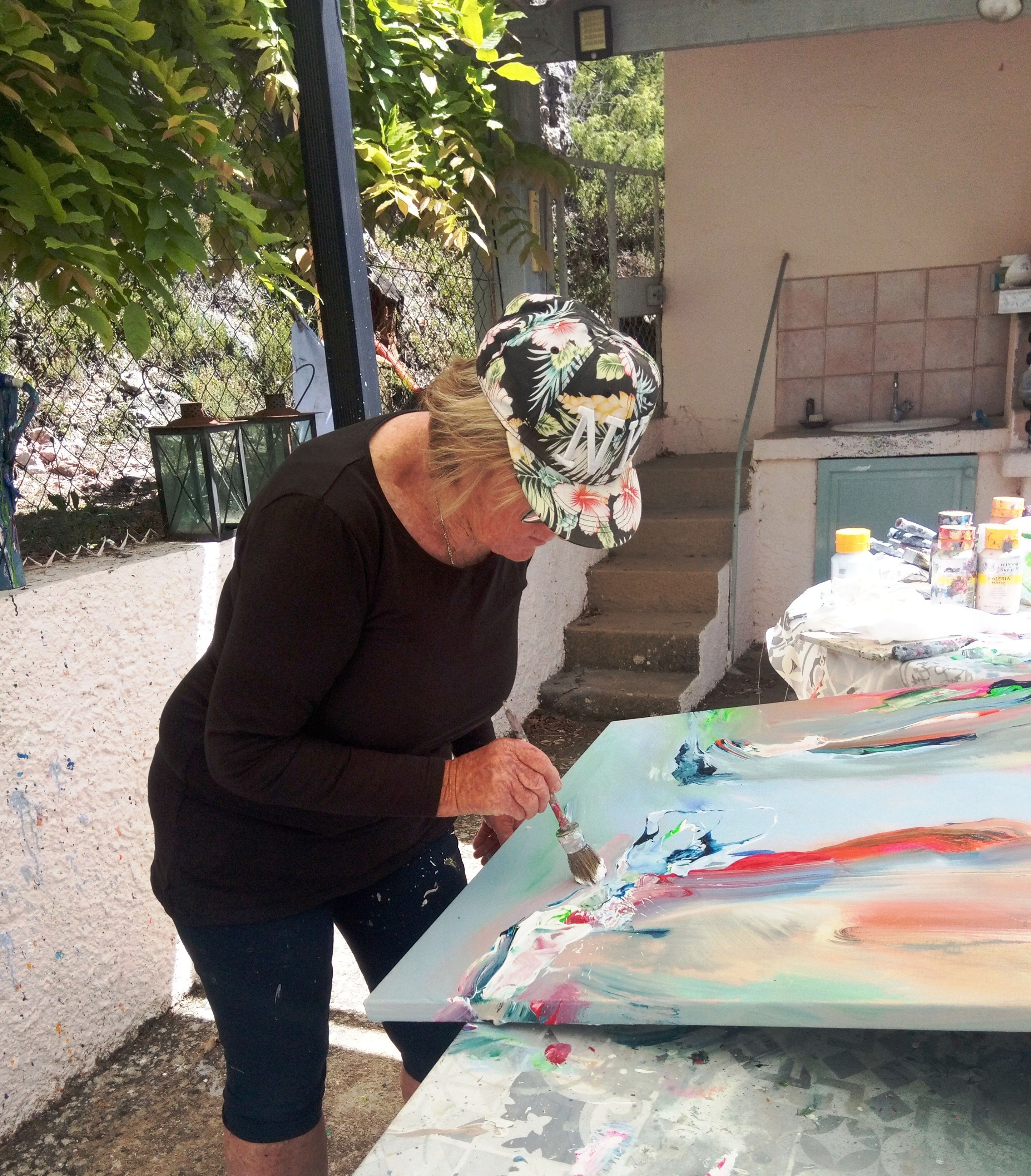 Ineke ten Kaate, artist
This unique artist was born in Hoorn, the Netherlands. As a young girl she had her first drawing lessons from the well-known Dutch painter Adriaan Volkers. The paintings of Volkers are exhibited in the "Westfries Museum" in Hoorn. At a young age, Ineke was inspired by the beautiful works of Vincent van Gogh, especially his drawings of pollard willows and his impressions of nature caught her attention. Art became her life and by following various courses she further developed her talents over the years.

Ineke is fascinated by the interaction between water and pigments, which is the complicated process of water colour painting. She further developed her painting techniques of water colour, oil, acrylic and mixed techniques. In 1980 she graduated from the "Hogeschool voor Creatieve Therapy" in Amsterdam, after which she followed various art courses in Amsterdam and Laren. She also took private lessons from well-known Dutch artists. Since 1990, Ineke has had her own art gallery and studio in Amersfoort and has conducted many master classes. She was also member of the Amersfoort Art Route.
Since 2000, every conceivable painting technique has been used in her works of art, and she often uses bright colours. The form, colour, structure and character of the pigments make her paintings more expressive and dynamic.

Full of colour and 'alla-prima' applied with the palette knife, the most beautiful works of art are created. The paintings have a unique appearance and balance between abstract and figurative. Ineke's unique collection of art is exhibited in the Netherlands, Belgium and the South of France and since 2014 regularly in Paris. Several galleries have included Ineke's repertoire in their collection.

Her paintings are also exhibited at solo exhibitions, events, fairs and group exhibitions and regularly at major sporting events such as the Tour de France.